Working with Management Tab
Management Tab helps us to create and manage releases and cycles and also to help in makes project planning and project tracking. It is mainly work with the following areas in ALM.
Creating Releases
Creating Cycles
Release Scope and Milestone
Master Plan and Status
Libraries
Base lining
Creating Releases:
Creating Releases is the primary step in Quality Center. The entire work item such as libraries, test execution, test cases and defects are tracked based on the release name.
Before creating a release, User will create a folder for the same by clicking on a new folder icon as shown below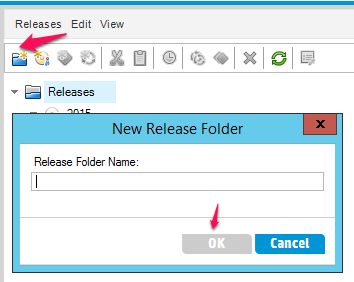 Clicking on "New Releases" button and the New Release dialog opens. Enter the name of the release and Click Ok. The Release will be created as shown.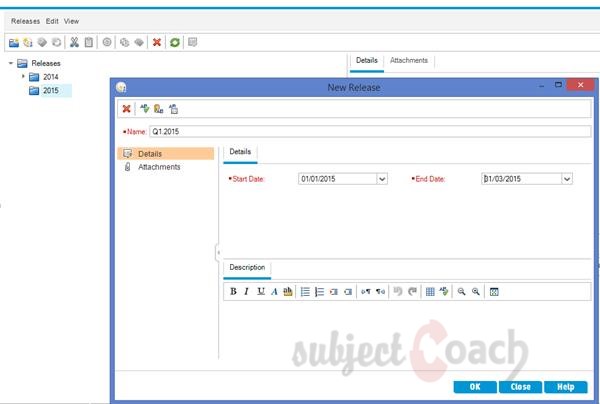 Click on the created release user can notice that the tabs - Details, master plan, release scope, scorecard, attachments and status are generated.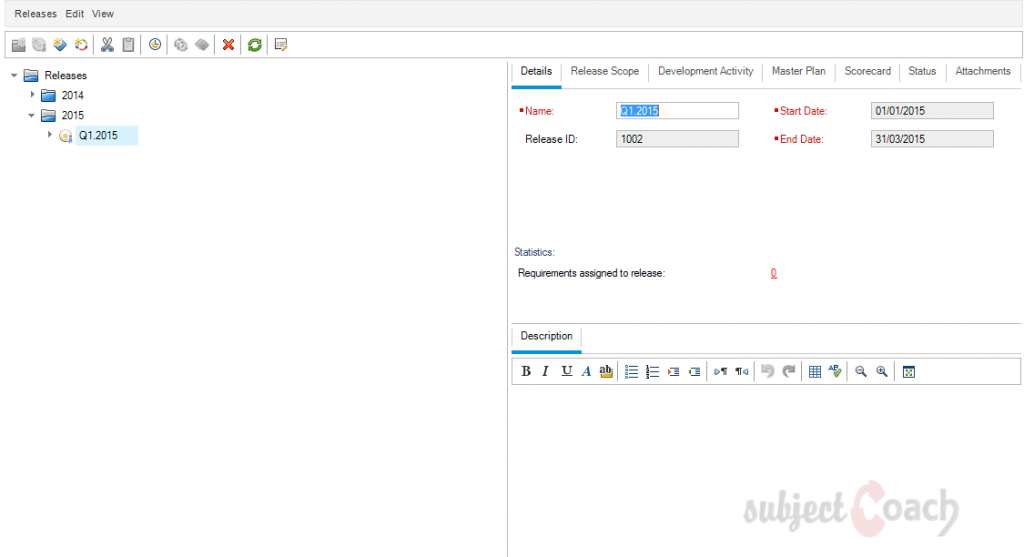 Cycles:
Releases are further divided into cycle. User can create cycle by selecting the release on the left pane and clicking on new cycle button. The new dialog opens up as shown. User will enter Start date and End date of the cycle.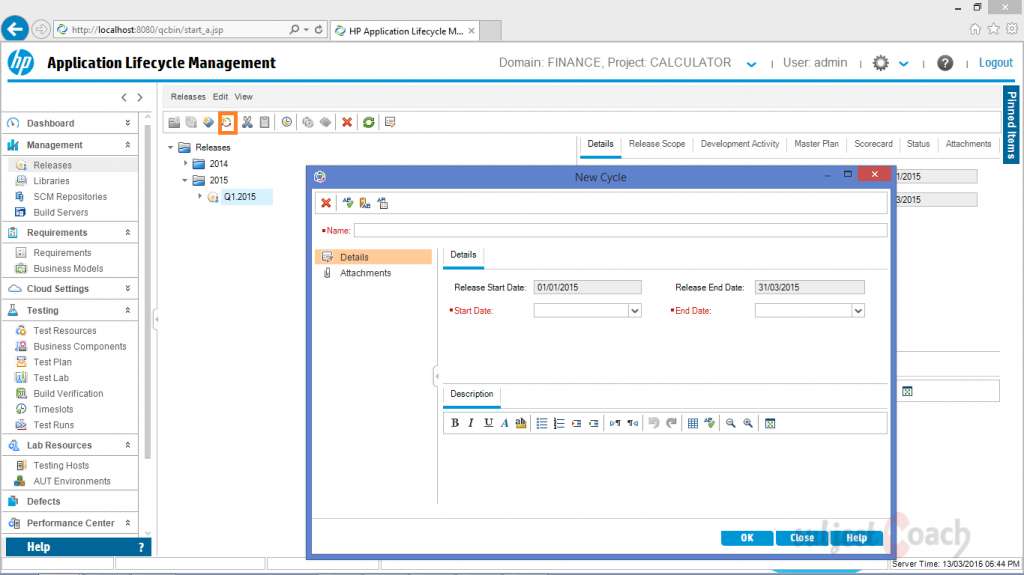 Under Cycle, user can check the progress and Quality. The pictorial representation of Progress is shown below.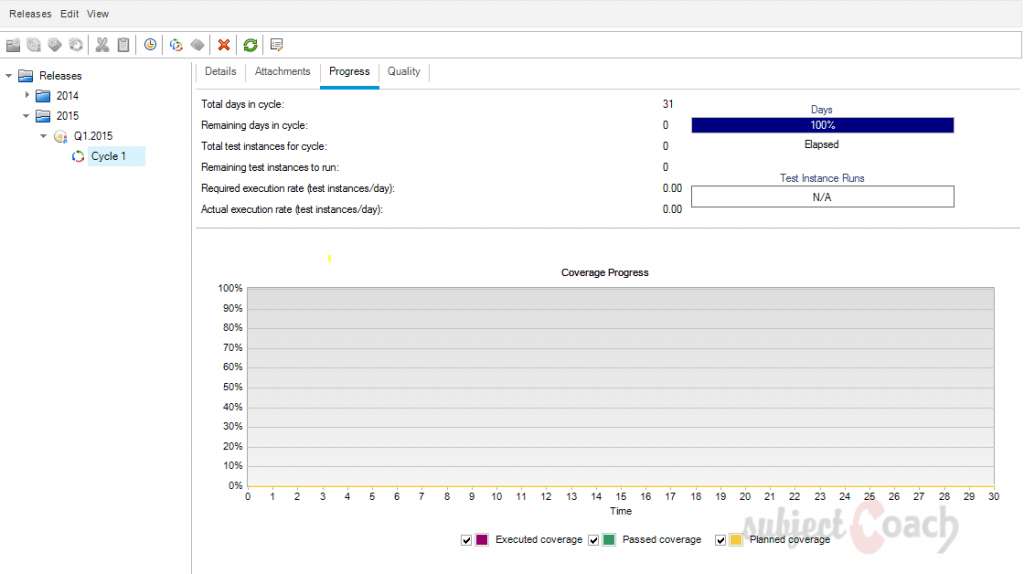 Release Scope and Milestone:
Each Release also has a scope and scope can be added under "Release Scope" Tab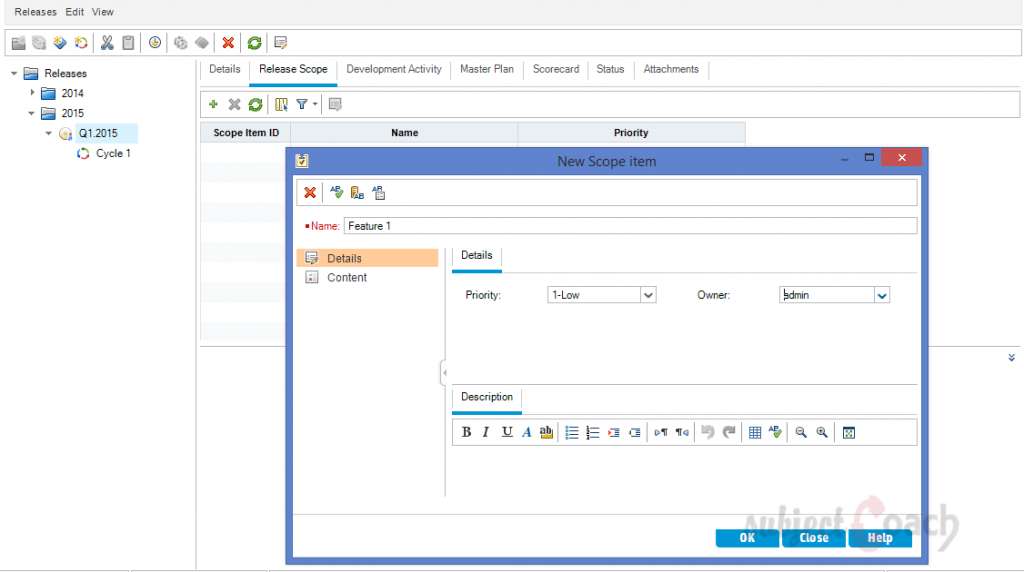 Each Release has milestone associated with it and can be added using the Milestone icon under Releases module as shown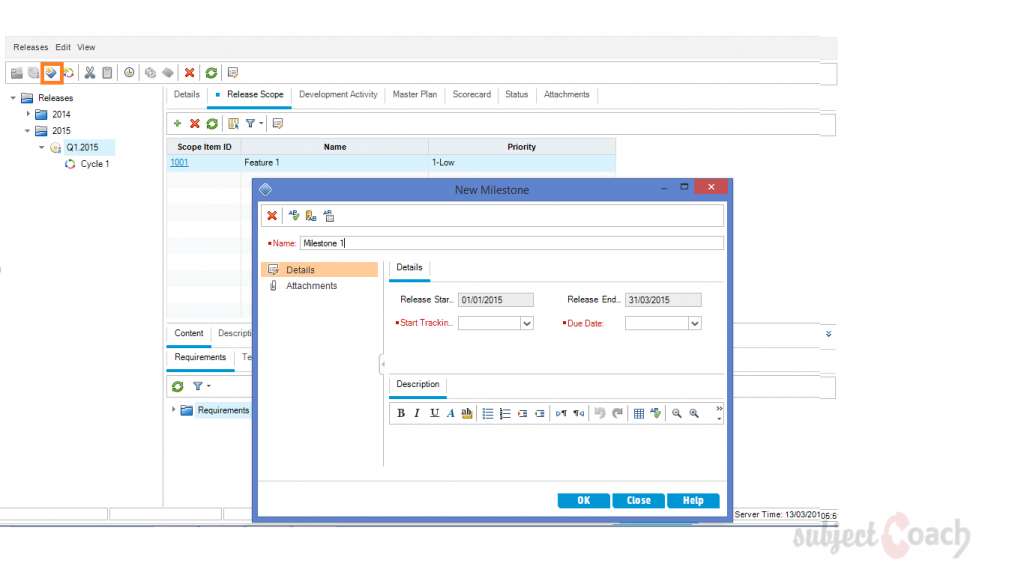 Master Plan and Status:
Master plan can be viewed under "Releases" Tab which displays the cycles and milestone timelines as shown.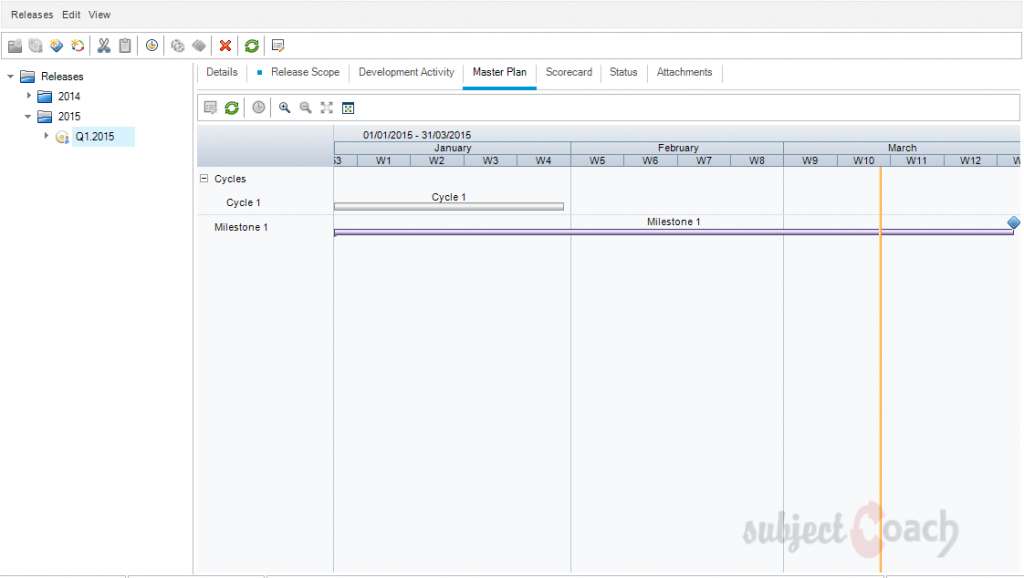 Progress and Quality Status will be shown as pictorial representation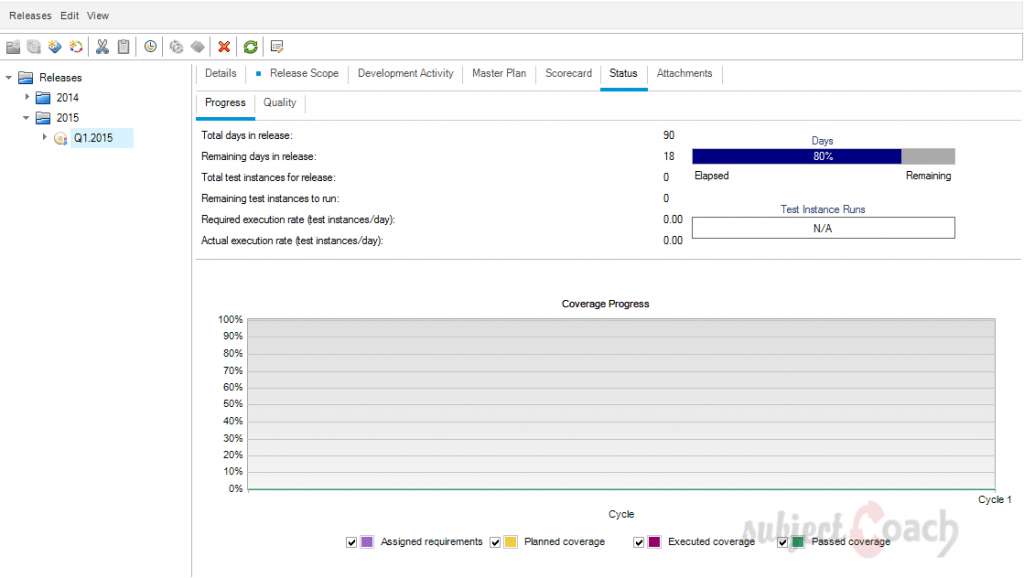 Libraries:
A project have set of entities called Library and the relationships between them which consists of requirements, test resources, tests and business components
By clicking on "New Library" Icon in Library Navigation bar user can create New Library. A New window would be as shown below and one can name the library and add resources such as requirements, components, test plan.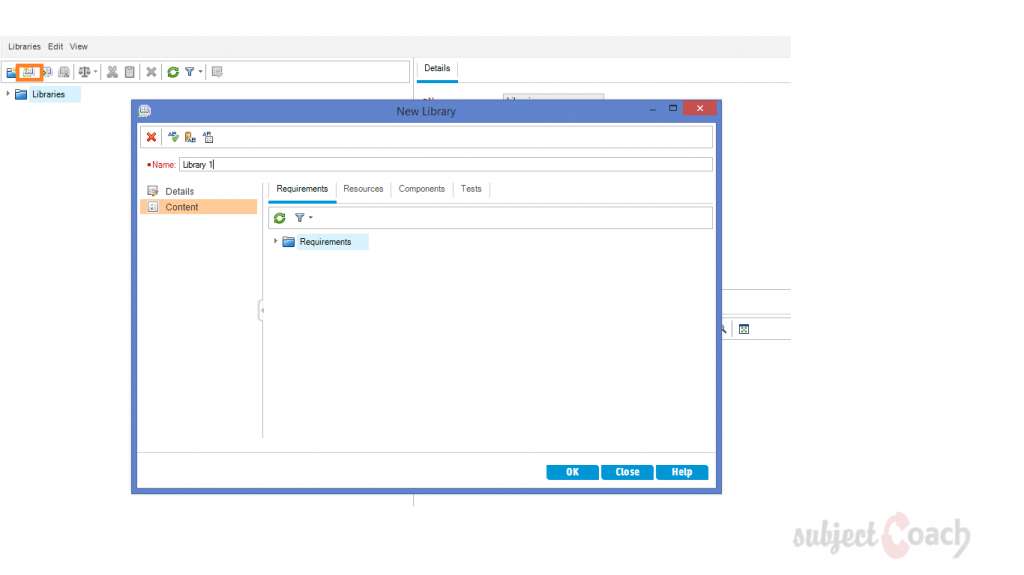 Baseline:
A baseline includes all the entities defined in the library, tests, including requirements, and test resources.
Once Libraries are created, the libraries can be baseline which is a snapshot of the library at a particular point of time. Users can compare baselines at any point/stages of the development phase export in CSV format.
A New Baseline is created by clicking on New Baseline button under "Libraries" Navigation bar. A pop shown below will show up that will verify the expected content. Click continue.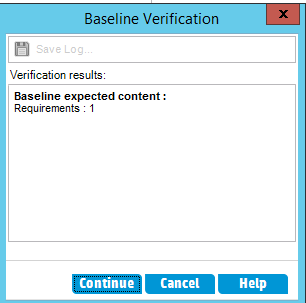 Enter the name for the baseline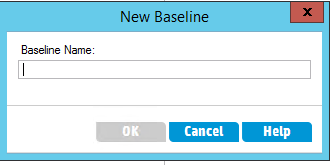 BaseLine will show up under designated Library, You are able to view log as well just if you want to check the details of what went in the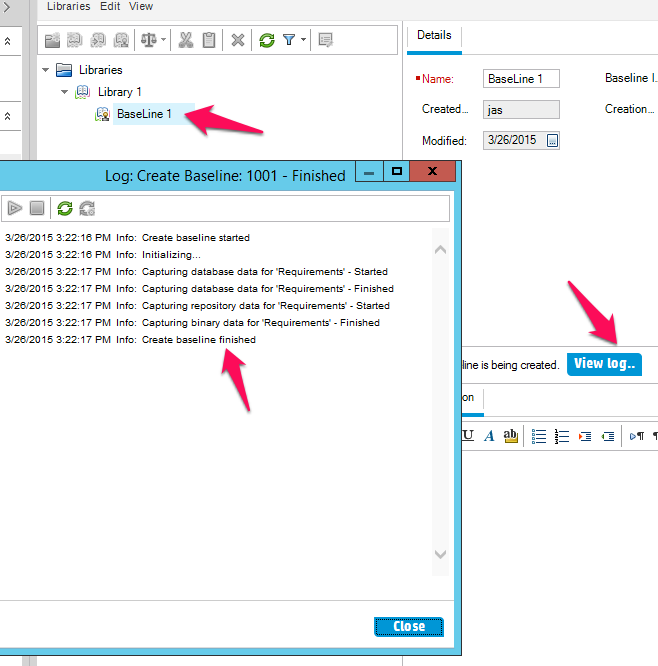 Description
Contents of this tutorial includes parts below
What id HP Quality Center
Environment Set up
Configurations on Server Side
Getting to know some commonly used features
Management Tab
Requirements
Test Plan
Test Lab
Integrating QTP with QC
Defects
Dashboard Analysis
Customization
This tutorial is to the point effort to quickly get you started with HP quality center.
Audience
Students looking to get started with HP Quality Center
Learning Objectives
Quickly familiarize yourself with HP Quality Center
Author: Subject Coach
Added on: 23rd Mar 2015
You must be logged in as Student to ask a Question.