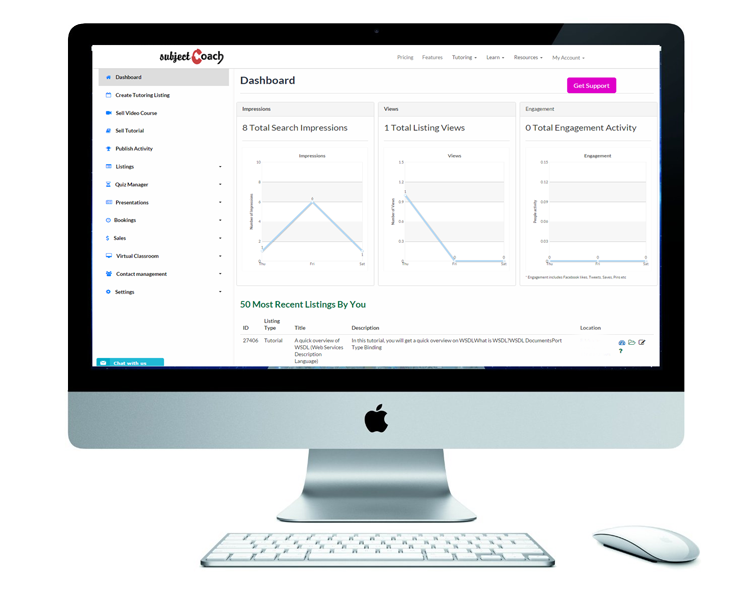 Starting your online tutor profile is as easy as 1,2,3. You get access to all SubjectCoach applications.
Simple and transparent pricing. Only pay by the number of students.
* Prices in AUD
Card processing fees applies to all credit card transactions, actual percentage depends on if you choose Paypal or Stripe.
* SMS credits are not included in your plan. You will have to purchase SMS credits if you wish to use SMS Manager.
All of our plans come loaded with other free features below
---

Image & Video gallery for listings

Listings optimized for Map Search

SEO Optimized

Marketing tools

Tutor Listing

Email Support
You can adjust your plan once every month for monthly plans or every year for yearly plans. You will not be eligible for a refund after the guarantee period is over.
Our content aligns with Australian and New Zealand school curriculum, for students, its fun to learn on SubjectCoach and for parents, it is easy to manage their child's skill based learning. Be it English worksheets, Maths worksheets, Science worksheets, trivia games, practice tests, adaptive skill practice, NAPLAN, we've got you covered. Our content fits students from many other countries such as United States, Canada, India and United Kingdom.
It is as simple as Browse, Watch, Learn and Practice.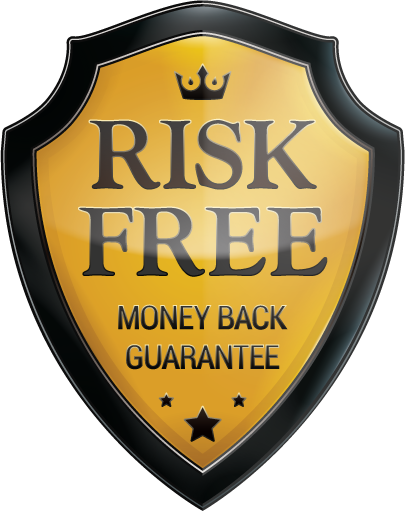 Simple and transparent pricing.
Trusted and used by schools

.
* Prices in AUD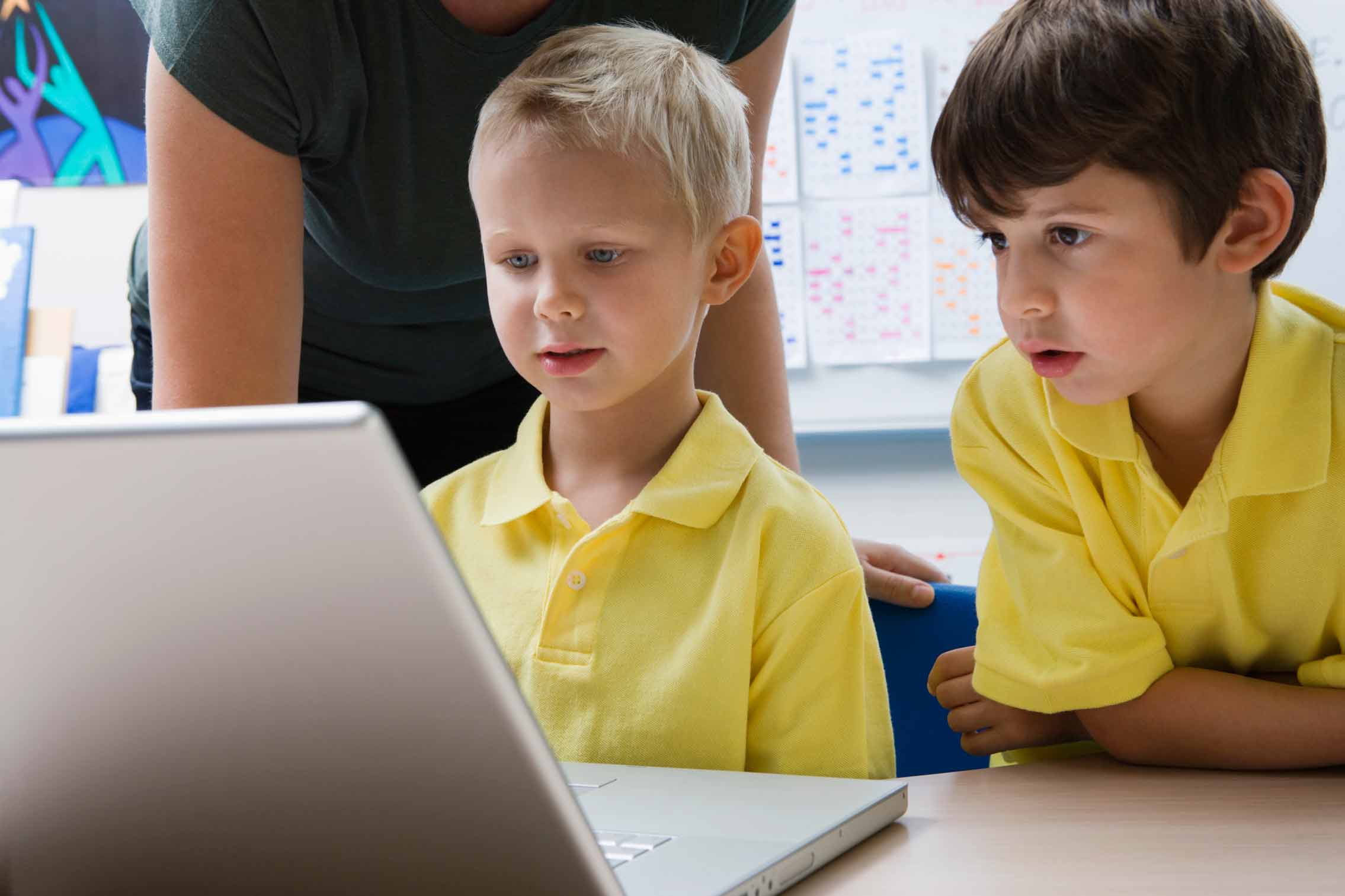 SubjectCoach for schools is the platform of choice for many schools.
Our content aligns with Australian and New Zealand school curriculum,
School portal allows you to manage classrooms, teacher and student accounts. Teachers have access to all SubjectCoach applications including NAPLAN, real time skill builders, classroom assignment generator, worksheet generators to name a few.
Our content fits students from several other countries other than Australia and New Zealand, such as United States, Canada, India and United Kingdom.
It's as simple as
Browse, Watch, Learn, Practice and Repeat
.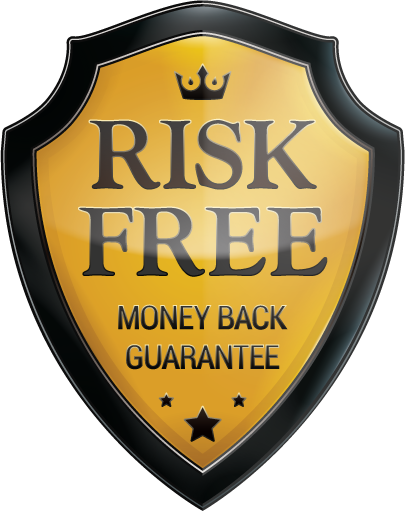 ---
---
Have questions about our plans & pricing?
---
What type of payment methods do you accept?
We accept Visa, MasterCard, Discover and American Express. Credit cards are our preferred modes of payment. We also accept physical checks, for an additional processing fee of $50, only for amounts exceeding $100. We do not accept payments via PayPal. Contact sales to find out more.
What is your refund and cancellation policy?
Cancellation stops the auto-renewal of a SubjectCoach subscription. Subscriptions are active till the end of the billing cycle. For instance, if you have paid for an annual subscription, it is active till the end of those 12 months. Cancellation does not delete your SubjectCoach account, and you can re-subscribe any time. Please note all subscriptions are auto-renewed unless explicitly cancelled. We send an email 3 weeks alert email before your subscription renewal date allowing you to cancel your subscription if not needed anymore.
Refunds: You are eligible for a full refund within 24 hours of creating a parent or tutor account (paid subscription) and 7 days of creating a school account with us.
Can I get invoices for my payments?
Absolutely. Invoices are sent with every successful payment via email to the registered email address.
What is a guarantee period?
Risk free guarantee period is the number of days you can use SubjectCoach with a peace of mind that if you don't like our product, you just cancel your account and receive a full 100% refund. Guarantee period for Parent accounts is 24 hours and school accounts is 7 days.
How can I upgrade my parent subscription?
You can manage your plan from your dashboard and navigating to "Plan management" tab. You can adjust your monthly/yearly plan once every month/year or Cancel it anytime. Upgrade or downgrade your included products any time, changes are automatically applied on next renewal. If you want to instantly add an add-on to your subscription, please get in touch with our sales team.
How secure is my payment?
All payments are securely processed over HTTPS and your card information never touch our servers. All payment processing is done by a third party credit card processor (Stripe). All details are sent over SSL, which is a 2048-bit RSA-encrypted channel.